Top brand products on Zazzle including lots of favorites like Disney, Disney Frozen, Grumpy Cat, Looney Tunes, The Hobbit, DC Comics, Marvel Comics, Retro Spoofs, Google Doodles and lots more!
Check out some of them here:


Disney Full Store showing all the Disney films and programs with their own stores. Check here for all your favorites!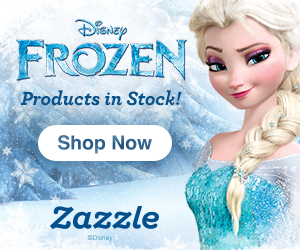 Disney Frozen store with lots of great gifts from the wonderful film.
Internet sensation Grumpy Cat has all her official grumpy stuff on her Zazzle store right here.
Go Looney Tunes with all this great merchandise with your favorites like Bugs Bunny and Daffy Duck.
The Hobbit - The Desolation of Smaug official zazzle store. Lord of the Rings store is also available.
Find your favorite DC Comic heroes on Zazzle!
Discover all your favorite Marvel heroes here on Zazzle
For a giggle from the past enter here for the funniest Retro Spoofs official gifts.
If you enjoy Google Doodles then check here for all of their Doodles on Demand products.
For even more of your favorite top brands click here to view the full range of Featured Brand Partners on Zazzle.